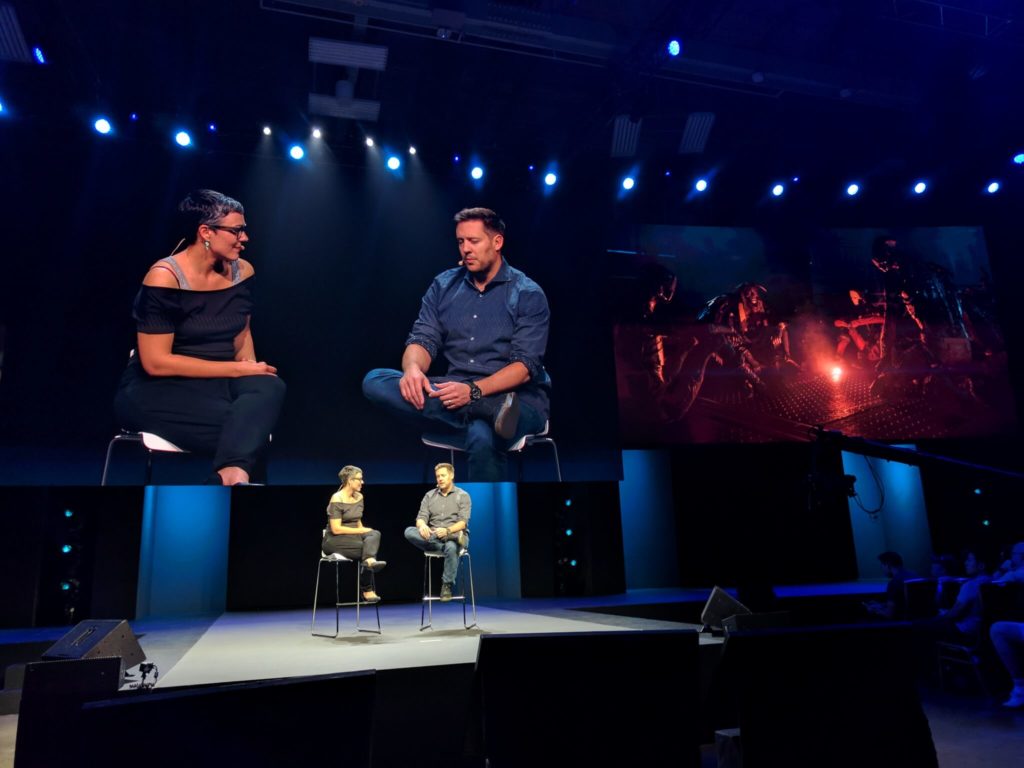 I attended Unity's Conference, Unite, in Austin this year. There are a lot of interesting improvements coming down the pipeline but nothing ground shaking. I think the biggest announcement was for artists: direct integration with Autodesk's Maya and Max. Other things I'm looking forward to are:


the integration of TextMesh Pro


the new Asset Bundle system


the new Entity framework


the 2D Tile system


The main focus of the show seemed to be film, but I think most Unity users are not that excited about those features. It's a completely different audience, and one Unity is still trying to capture. The interview with Neill Blomkamp, the writer and director of Distrik 9, during the keynote was exciting and important feeling but at the end I felt underwhelmed by the interview. It didn't come across as a strong endorsement of Unity specifically. It felt more like rough vision centered on how real time movie making might be important to up and coming indie film makers. The short film also was kind of confusing to me because the story didn't fit with what I remember from the original Adam movie. The original short implied that their crimes didn't matter, hence the screens on the chest going blank, but Blomkamp's follow up seemed to emphasize their crimes but didn't give you a strong sense of how the characters felts about the crimes, good or bad.
While the Unity party was high caliber and fun as always, I didn't really meet a lot of new people. I'm not sure if that was because of the large size or because I just know so many people now that they absorbed most of my time and energy. But, it was great to see some folks I hadn't seen in a while and catch up.