Let's Play: Horse Lords of Bolighar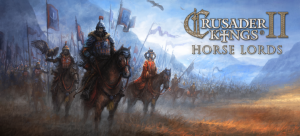 I decided to do an experiment this month and make some Let's Play YouTube videos.  I'm playing Crusader Kingdoms 2 with the Horse Lords DLC and playing House Dulo, the Khan of Bolghar who is related to the King of Bulgaria.  Here's the playlist:
Horse Lords of Bolghar
I'm up to 70 total videos now and my Let's Code, 
Following Catlike Coding's Tutorial Swirly Pipe, Part 1
, is still the most popular by far.